About Imbue
We are a curl worshipping haircare brand created for all types of kinks, curls, waves and coils. We know textured hair is beautifully unique and we are on a mission to simplify your journey to understand and care for your natural pattern. It's not about controlling curls, it's about liberating them. Gone are the days of spending hours at the haircare counter trying to figure out which products you should pick. With our unique 4-step system you can easily discover the right products for your needs. Embrace your curls to their fullest, no matter which curl type you have, and unleash their true power.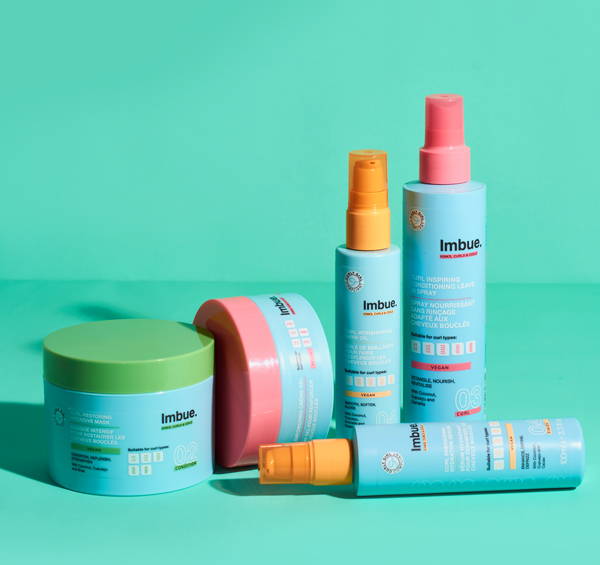 The definition of Imbue is to inspire with a feeling. And for us, that feeling is positivity and empowerment. We want you to feel confident about your natural hair texture, inside and out. This ethos transcends beauty and is part of a much bigger picture. We don't just want to stop at positivity in communication, we are also committed to make positive changes to the environment with our choices of plastics, ingredients and ensuring sustainable sourcing where possible.
It's an exciting time for kinks, curls and coils. Curls are taking up more space (quite literally) than ever before, with endless inspiration across social media, on and offline and even on the high street.


Gone are the days where curly-hair people try to control their curls and make them something they are not, purely out of a desire to fit in. Instead, we see shoppers embracing freedom of choice, from celebrating their natural curls to box braids, twist-outs, weaves and wigs, while still loving their natural hair underneath.

Imbue is committed to make online stores and high street retail a more inclusive, accessible place for all curly-haired people.